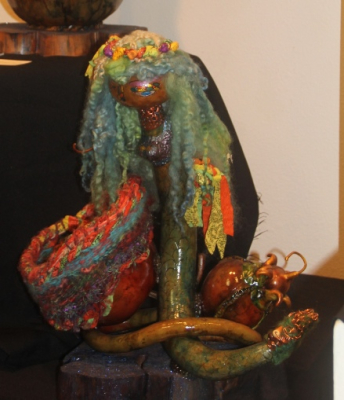 The pic at right is of one of my mermaid pieces featuring fiber techniques.  My figures are a special part of my work.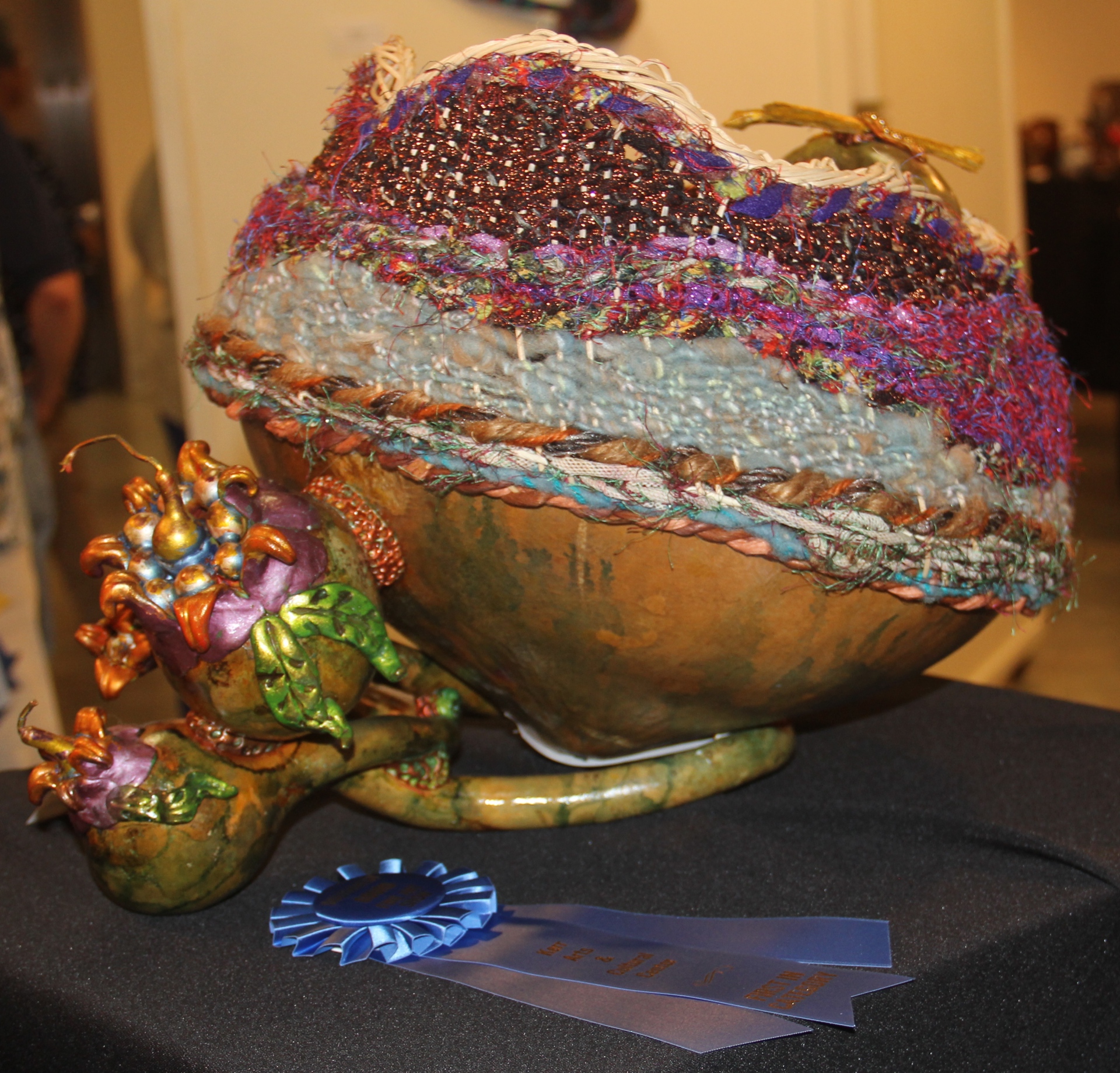 My bowls  have fiber, sculpting medium, antler, additional gourds.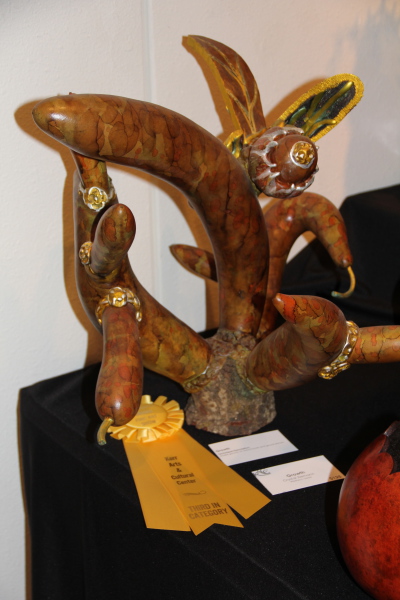 Many art people consider sculpture to be any medium 3 dimentional.
My idea of sculpture in my gourd work is the pieces that are figures, more modern designs, carving - relief carving with traditional nature themes and/or  forus on design.